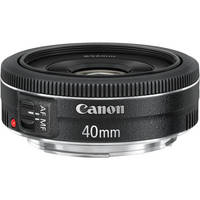 A couple weeks ago I picked up this little pancake lens from Canon. It's something a bit different from the standard lenses out there, in fact it's the first pancake style lens on an EF mount, and at a mere $219; I figured I had nothing to lose. I was also in the market for something I could throw on my 7D to make it significantly lighter for everyday shooting while being at a decent focal length for a variety of shots. I don't normally review gear since I don't put it through the ringer like many reviews out there, but this is a new product and I wanted to share my experiences with it and how it could work for the casual DSLR user!
Initial reactions?
I love it! It exceeded my expectations for sharpness and quality for such an inexpensive lens. Also, I shoot primarily with prime lenses (fixed focal lengths, no zooming) and it was such a great in between the 28mm and 85mm I normally shoot with! Most people go for a 50mm, but this was slightly wider which I preferred. I was a bit skeptical about it only being 2.8, but considering how CLOSE you can get to objects, this feels much more like 1.8 or 2. I would say that it does get a bit soft and blurry that wide open, so I tended to shoot a bit narrower than 2.8 but you'll still be great at 2.8 if you want to give it a go, especially since I'm comparing to the sharpness of Canon's L lenses. It also gives a very nice, smooth bokeh which we're all a fan of – the "blurry background" for the non-photogs out there.
In the field
I took "pancake", as my friend (and 2nd shooter) refer to it as, to the last wedding to see how it held up in those kind of conditions. Right away it's not a lens to shoot major things with – no ceremonies, receptions or bridal party photos here! I expected that though, considering it is still on the lower end. However, I did use it for some detail shots and it was great for that to get up close and to also give my arm a break from all those heavy lenses. One drawback is it can focus a tiny bit slowly, so watch that with those action shots. For the most part is fairly quick though (and quiet).
Casual Use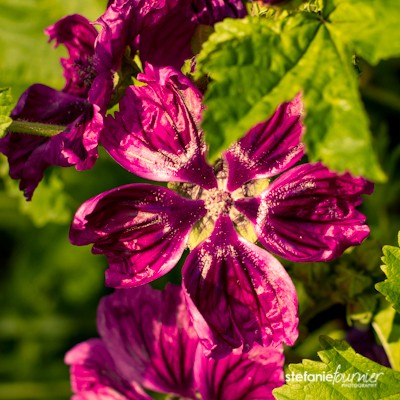 As I mentioned, I wanted a lens that was for more casual use, rather than just weddings or portrait sessions. I took this lens out on Canada day to just bum around with and it was great with sharp photos. I used to own a nifty fifty which is that cheap 50mm 1.8 that is great for beginners to step out of the typical kit lens that is sold with the Canon Rebels, but I found this was way more than twice the quality considering it is twice the price. Best of all this lens is SO SMALL! It was a nice break to have something lighter without sacrificing my DSLR and just going with a point and shoot. It also makes things a bit more discreet when you're weaving through crowds.
I even went a step further to test it how it might work with more of a hobbyist or general user. I popped it on my old Digital Rebel XSi last weekend and it was as light as a higher-end point and shoot, just way better quality. Good portraits, decent landscapes and perfect for snapshots.
I highly suggest getting this little pancake to add to your collection if you're looking for something a little extra but aren't ready for those heavier, higher end lenses. Plus I always get people asking "how do you get the background blurry like that" in portrait photos – well, this might help!
Apparently it's even more amazing with the new Rebel T4i with the video features using focusing, so if you're in the market for an intro DSLR and are interested in video, definitely look into this little pancake.
In conclusion…
Pros: Small, light, sharp, great bokeh and inexpensive. Definitely worth the money.
Cons: Don't expect the quality of an L lens here, focus a tiny bit slow, a bit soft at 2.8.  Also, the camera has to be powered on to adjust the focus ring, so be sure to "push" it back in before putting it away to ensure it is flat as possible.
So whether you're a pro looking for something a little lighter in your bag (or pocket), or a novice looking to expand past that kit lens this is the perfect lens for you. At this price point, it's more than worth it!
Comments
comments